Eight Ways to Survive the Journey to Publication
When Martina and Marissa invited me to share something about my journey to publication, my first impulse was to protest that my path wasn't really typical, that people wouldn't find my story particularly useful. But then I thought about it and realized that actually, I could share a few things I've learned along the way that may help others.
Don't Try To Do It On Your Own
It's POSSIBLE to succeed without anyone else's help, of course, but in my experience it's easier and more enjoyable to do it with others. Join an online social community for writers, a critique group, or a local writers' group.
I found myself becoming much more motivated and productive once I began to interact with other writers on a regular basis.
Ideally, you'll be able to find a mentor who is willing you under his or her wing to help keep you on track. I was lucky enough to find several at the last
SCBWI
conference I attended (through the
SCBWI Illustration Portfolio Mentorship Program
). And I'll always be grateful to my very first mentor,
Lee Wardlaw
, who also introduced me to her agent...now my agent as well.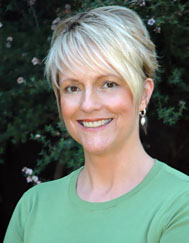 Look for a group of writers who are at approximately the same level of experience as you are. I feel very lucky to have found my
MiG Writers critique group
. I also love getting together on a monthly basis with the
Toronto Area MG/YA Writers
.
Ideally, you'll also have a friend like
Beckett Gladney
who will know
when to nudge you when you're feeling insecure
. I also highly recommend finding an Accountability Partner like
Rilla Jaggia
; we touch base once a month to see how we're each doing with our writing goals.
Build Your Online Presence
I'm already anticipating some of you protesting, saying that it's far more important to actually WRITE than worry about blogging and online networking. And yes, of course you're right. But this advice is based on my own experience, which I did say wasn't typical.
I was offered my very first book (
The Writer's Online Marketplace
, with Writer's Digest Books) because of my website and e-mail newsletter for writers. This happened way before I had ever heard of the term "author platform."
I've also been approached by several other nonfiction book publishers about writing books, solely because of my author platform. One of these is in the works right now (fingers crossed).
Get A Good Agent
I worship my agent,
Ginger Knowlton at Curtis Brown
.
When looking for an agent, do your research first. From what I hear, having a bad agent is worse than having no agent at all.
Go To Writing Conferences
Again, not everyone will agree with me on this, but I recommend going to writers' conferences. If you're interested in writing or illustrating for young people, I strongly recommend
SCBWI
events, especially the annual conferences.
I love online writing communities, but I found that meeting writers, editors and agents face-to-face is a much different experience, with more potential for being able to have interesting conversations. Online, editors and agents tend to be more guarded since they're often inundated. At a conference, they're attending because they WANT to find writers.
Before you go to a writing conference, do your research. Read about the faculty. Sign up for workshops, critiques and other specialty items that focus on your area of interest. Print business cards. Have realistic expectations. Don't passively wait for people to introduce themselves to you; they're probably just as shy and insecure as you are.
\
Try To See Rejection As An Opportunity
Yes, rejection sucks. I'm collecting all my rejection letters and someday plan to copy Shannon Hale by laminating all my rejections into a big roll that I can dramatically unfurl at writing workshops. Hm, though if it's a conference outside of Canada I may have to rethink that to avoid having to pay extra for all that extra weight in my baggage.
But I digress.
My general policy: I allow myself one (1) day to wallow after a rejection but after that, I move on. I find it helps a LOT to have a support group (remember my advice about not trying to do it on your own?) where you can commiserate with each other.
Here's how a writing rejection opened up a children's book illustration career for me.
Don't Let Yourself Get In A Rut
This was one of the biggest lessons I've learned. Never let yourself get too complacent. Enjoy your successes, of course, no matter how small. But don't let yourself get in a rut.
Keep learning, keep pushing yourself beyond your comfort zone on a regular basis. Meet new people, seek new experiences. It all gets thrown into the melting pot that is your writer's brain. Be open to new opportunities.
Try Not To Compare Yourself To Others
This is a tough one, I know, but try to remember that everyone's journey is different. If you obsess too much about staying ahead or keeping up with other writers, there's a risk you'll get distracted from your own journey.
Stay focused and don't look for shortcuts.
And finally, DON'T GIVE UP
To quote
Matt Myklusch
: "You only fail if you quit. Don't think about the odds and don't give up. If you're still trying to get published and haven't quit, then you haven't failed, no matter how long you've been at it."
ABOUT THE AUTHOR
Debbie Ridpath Ohi is a Toronto-based writer and illustrator. In addition to being the founder of the original Inkspot, one of the first websites for writers, she is the author of The Writer's Online Marketplace (Writer's Digest Books) and publishing news columnist for Writersmarket.com. Her current online projects include Inkygirl: Daily Diversions For Writers, iPadGirl (Digital publishing industry, kidlit, e-books, iPads apps for writers), Will Write For Chocolate (webcomic for writers), SCBWI Illustration Mentees blog, Toronto Area MG/YA Writers blog, Urban Tapestry Filk FAQ, My Life In A Nutshell (autobiographical comic), Waiting For Bilbo (comic) and Inkygirl Haven (resource for children's book writers and illustrators on Second Life).
Among other projects, Debbie is illustrating actor/comedian/writer Michael Ian Black's picture book, I'M BORED, which is due out from Simon & Schuster in 2012. She is represented by Ginger Knowlton at Curtis Brown Ltd. You can find out more info at DebbieOhi.com and on Twitter at @inkyelbows (writing) and @ipadgirl (digital publishing).